I'm not a graceful person. Not always socially acceptable.
Quite awkward,
in fact.
I laugh too loud. I'm painfully shy.
About a year ago a stranger from Texas contacted me, inviting me to go to Nicaragua with her team on a mission trip. She didn't know me. I didn't know her.
She found me online and felt like God was telling her to contact me.
After a year of discussing and thinking and praying, I agreed. I decided to Fear Less and just do it.
And it was...
awkward
. But amazing.
Prior to the trip people kept asking me if I was excited, and honestly, the answer was no. I was not excited. I was nervous.
The day I actually flew out of Wichita was horrible. Sheer terror. I bawled. I was questioning my own sanity and why on earth I would have ever agreed to going to a third world country with strangers.
I'm not sure I've ever been so scared in my life. My heart races just thinking back on it.
Due to the airline seat assignments I didn't get to sit with anyone from our team on the way to Nicaragua. So I was on my own (other than a very friendly drunk seatmate on the plane...) until we were at customs in Managua, Nicaragua.
We arrived at the hotel late at night, went to bed, and the next morning we were off and running.
A quick history lesson: La Chureca is the largest dumpground in Central America. It covers 4 square miles and thousands of people live and work in the trash every day.
Their homes are made of garbage. They dig through trash to find food scraps. This is their way of life, and the only life they've ever known.
It is
Hell on earth
.
Last year our team went there and built a few houses for families.
What an amazing blessing!! This year the families didn't know we were returning. What a surprise for them!
That's where we headed on Day 1. La Chureca, to visit families and share love.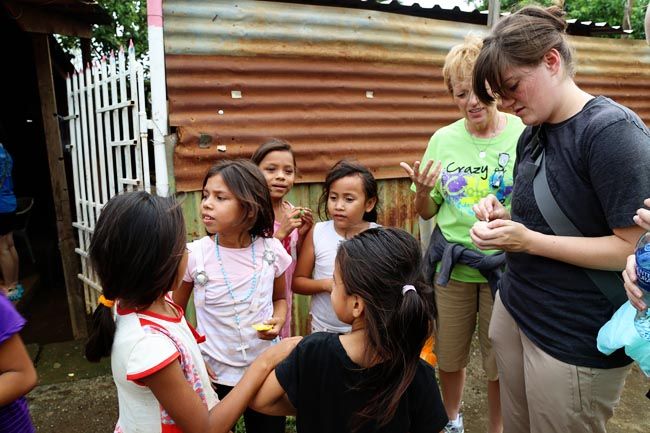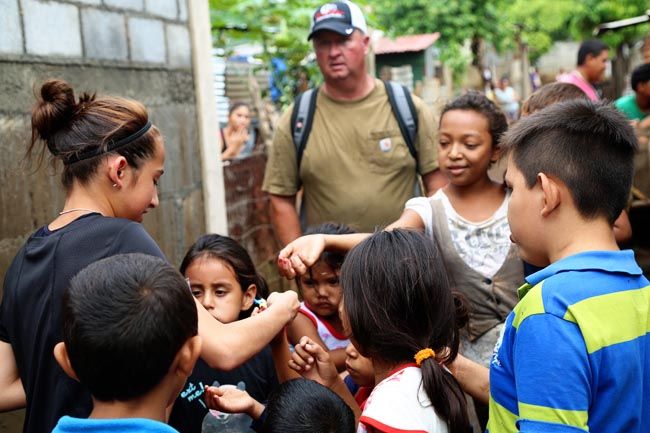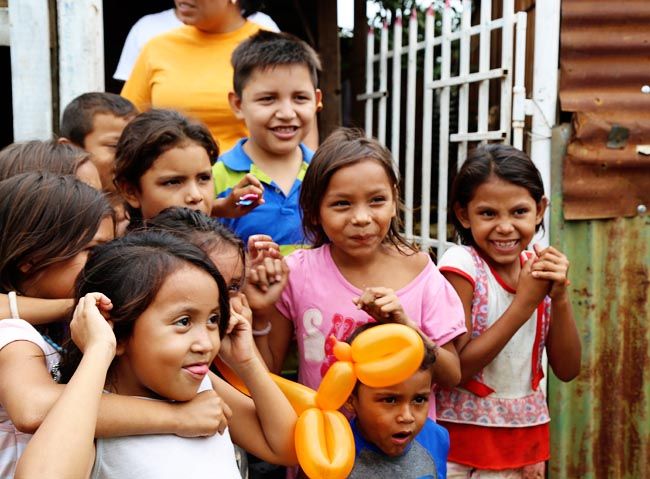 Their clothes smelled amazing. Seriously amazing. I want to know what detergent they're using.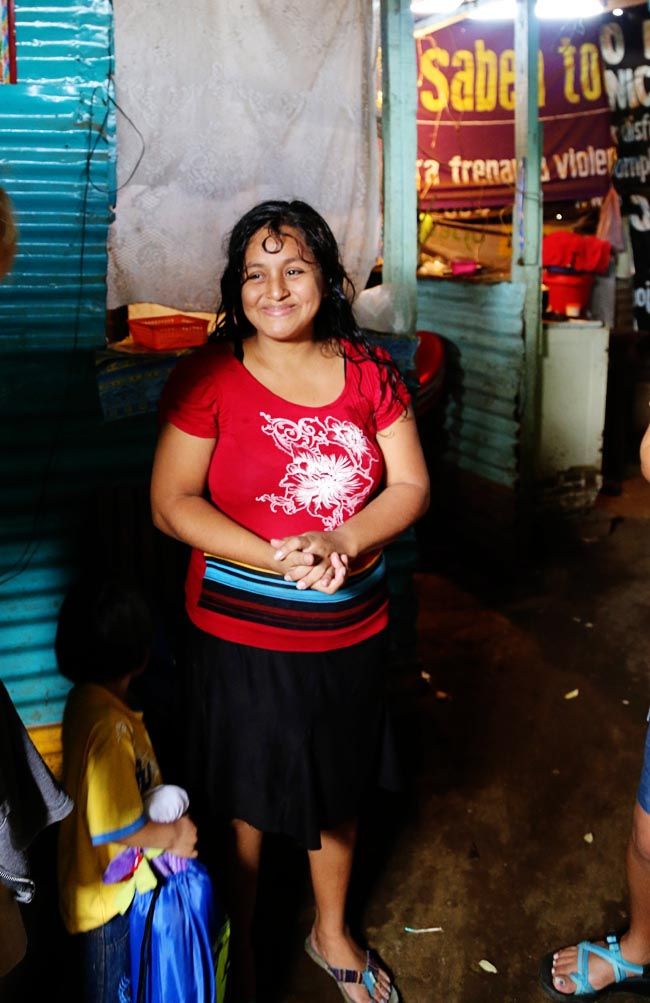 This sweet boy in the wheelchair stole our hearts. Although we were handing out candy and gifts to all the children, we didn't have enough Blessing Bags for all of them.
So we pulled a covert move, caused a distraction away from him, and snuck him a special bag FILLED with gifts!
We somehow managed to get a superhero cape on a police officer.
And get him to pose. Ha!
This is Mamacita. Last year she cooked a meal for our team. But she didn't have dishes to serve them so she went through the neighborhood and borrowed dishes from everyone.
This year our team took her a set of dishes.
This was one of the most beautiful moments I've ever witnessed.
Last year Steve and Gayla were on the team that built houses. At some point they had to change clothes in this family's new house.
They felt a calling from God and left their clothes in that house... with money hidden in the pockets. Just one more small blessing.
They gave the family a change of clothes and some cash.
This year, of course the family didn't know we were going to be visiting.
The tears in her eyes when she saw them were priceless!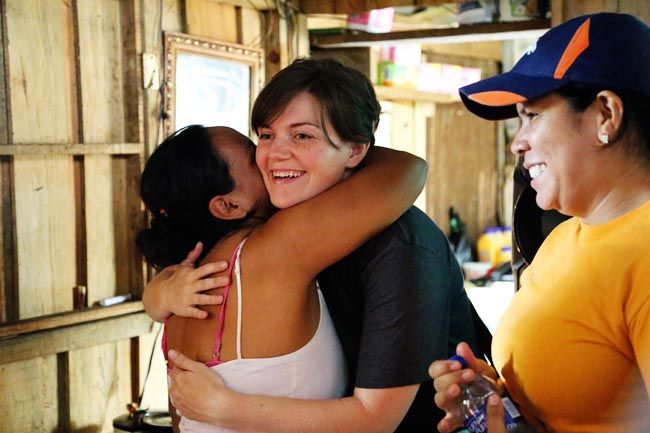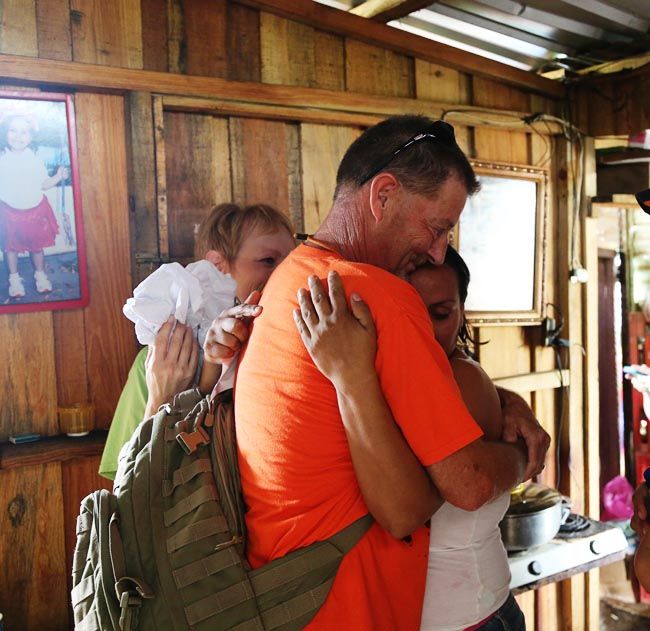 She said, "I never thought I'd see you again!"
She had taken the money she found and opened a store next to her home.
AMAZING!! She's now able to run a small business and help support her family, because Steve and Gayla listened to a little whisper of leaving their clothes.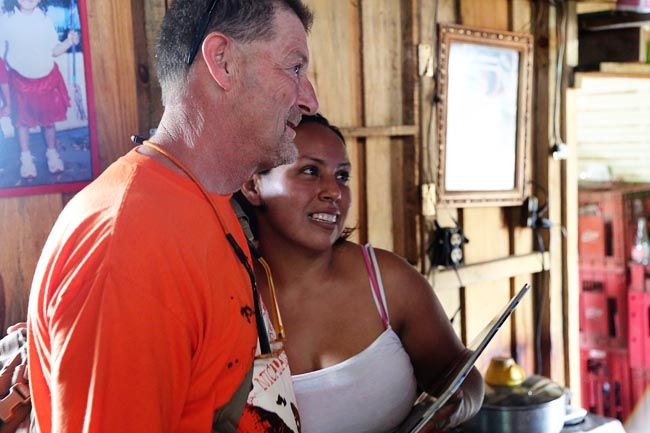 Gayla created a book of photos from last year and gifted it to the lady. She was so touched!
She kept hugging it and petting it. A priceless treasure.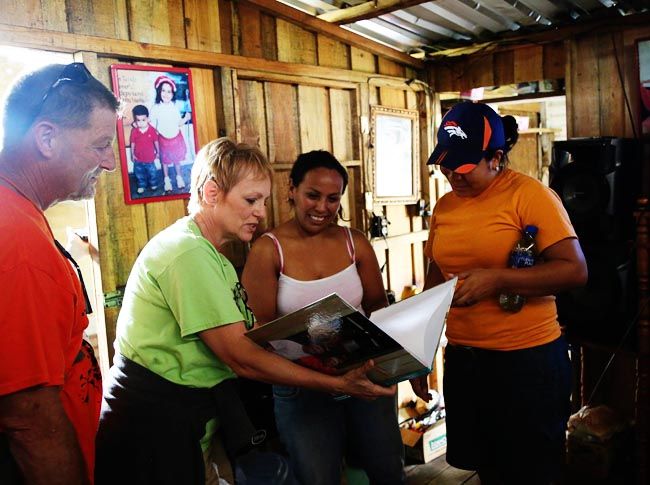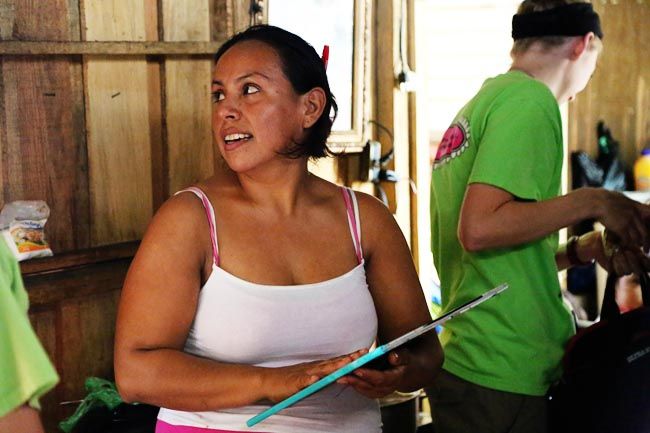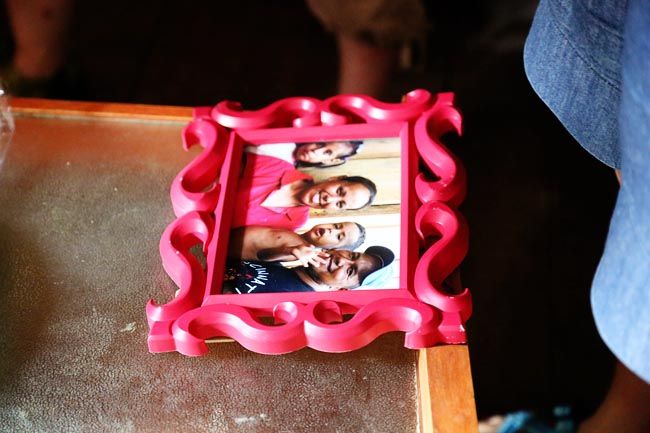 For me, I knew this wouldn't just be a "poverty tourism" trip. I didn't want to just document and show the conditions here.
I wanted to breathe life. Share love. Instill hope.
I have so much more to share in the coming days.
I learned that
Love overcomes awkwardness
. As cliche as it is, laughter and smiles are a universal language.