Words are powerful. We have a whole business dedicated to word jewelry.
So many of you choose a Word Of The Year rather than traditional resolutions... a word to inspire you, remind you, challenge you.
A simple word to change your life.
I love doing this too.
One of the best things is when a word or phrase appears to you again and again, and you KNOW it's meant to be used.
That has happened to me in previous years... I couldn't escape my "word". It came to me repeatedly.
This year, however, I struggled. I've been searching for the right word for 2 months now.
And the other day it hit me... I read the phrase "journey to Jesus" and knew immediately that my word was to be
"journey"
.
It popped out of nowhere and smacked me straight in the forehead.
2015 will be the year I embrace the
journey
. And I'm excited to see where the
journey
takes me!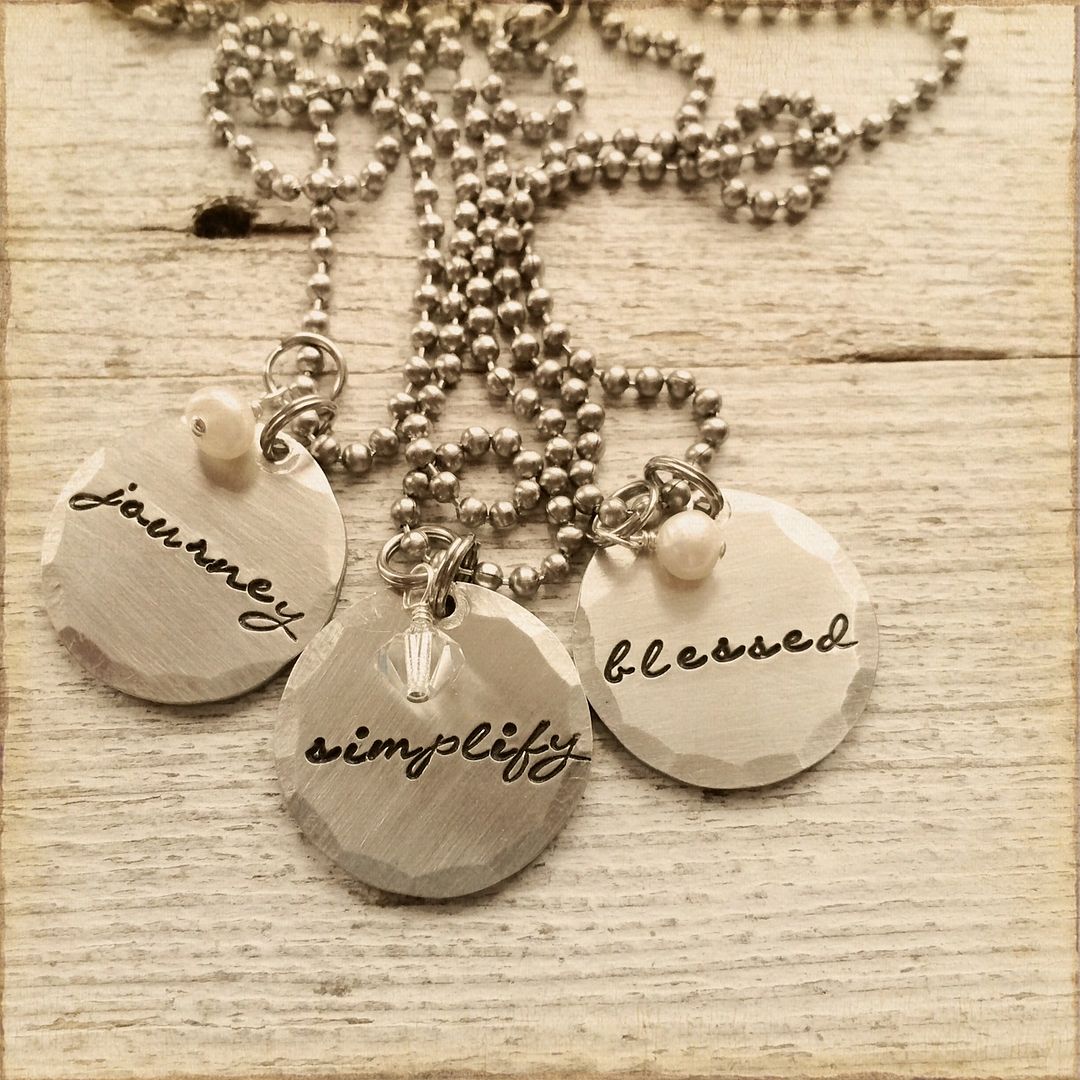 Our Word of the Year necklaces are available now! You can
grab one here
.
Have you decided on your one Word for 2015?